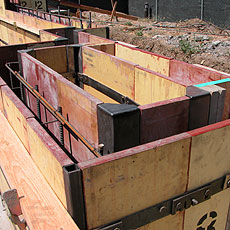 Even specialty wall forming minimizes waste!.
Saves Materials
Unlike job-built formwork, which must be built for each pour, the EZ-Ply® System comes in a variety of standard sizes which can be combined to form virtually any dimension.
Save the time and expense from going to the landfill with scrap forming materials.
Minimum Waste!