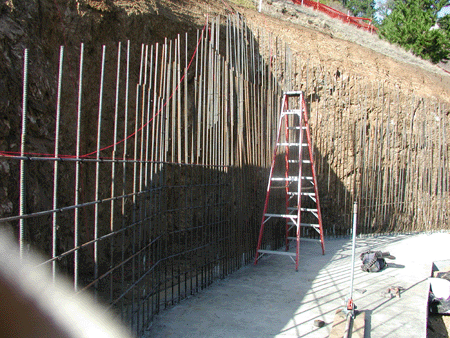 The rebar is in place and ready for the forms.

The modular design of the EZ-Ply® system makes it ideal for difficult tasks such as angled corners. This project has three retaining walls two of which will double as the home's foundation. The wall range from 10 to 14 feet high and from 12 to 16 inches in thickness.
Most contractors erect the steel prior to setting the forms. Both sides are then set at once which saves time.