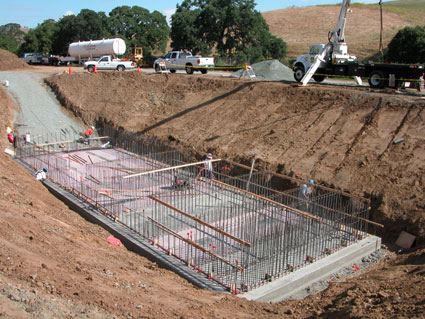 Preparing the slab for setting the forms.

This project is a water treatment plant with over 300 linear feet of 16 foot tall walls. The wall thickness varied from 12 to 50 inches.
This contractor choose to set the inside of the forms first, then the rebar, then the outside. This method of forming takes longer that setting both sides around the finished rebar, but because of the complexity, this method made sense. Read on...