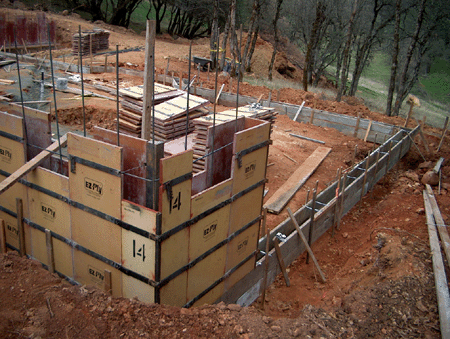 This contractor is pouring the wall and the footings at the same time.

Project:
"Monolithic Pour"
The modular design of the EZ-Ply® system makes it ideal for difficult tasks like pouring the footing at the same time as the wall.
This project is a 9 foot high - 10 inch thick wall. The forms are mounted atop suspended dimensional lumber at the footing.