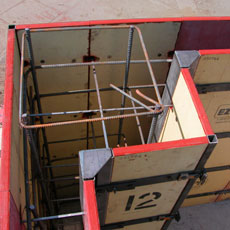 Inside pilasters couldn't be easier, and stronger!
Versatile
The 8"-16'-16'- Spacing insures a very strong and versatile system. It gives you the option for both residential and commercial forming. They can be stacked safely for higher walls (with proper bracing) and virtually any length of wall.
Maximum
Return on Investment!